A lot of our clients contacting us to ask about the cost of limo service in Melbourne. As this is a very broad based question, the answer is going to depend on a variety of factors. We will look at here as detailed as possible.
Generally, duration you need a limousine for and if you require multiple vehicles, it is going to cost you more. In addition to that, the higher level of service you expect, the more it is going to cost you. Most limousine companies charge by the hour, and the hourly rate will depend on a variety of additional variables.
The Cost of Limousine Hire Melbourne By Vehicle Type?
The main variable most impacting cost is vehicle type. Entry-level limousine service starts with a regular black sedan or chauffeur car service. The industry standard is the four-door Chrysler, Caprice or similar, the vehicles are usually black. Prime high level stretch limousine hire Melbourne and Hummer Hire Melbourne is the next level.
Limousine Hire Service Pricing for Melbourne
Some companies only offer standard car service for Limo Service in Melbourne with the Caprice or Chrysler. Others offer higher-end sedans, like your four door Mercedes and other European Sedans. However, many companies provide car service also may offer limousines as well. So you have the possibility of upgrading with the same company. In most cases this will be a stretch limousine, also normally based on the Chrysler Stretch Limousine and/or Hummer stretch Limousines.
On average, a chauffeur Melbourne car service will normally cost you around $90 per hour. Airport runs from/to Melbourne CBD typically cost in the neighborhood of $70-$90, with Melbourne Tullamarine Airport (23-25km). Avalon Airport (55-65km) costing around $155-$175 more than main Melbourne Airport due to the longer distance.
Who are the best in Limo Hire in Melbourne?
One of the largest companies in Melbourne providing Limo Service in Melbourne is Crown Prestige Limousines Pty Ltd. They've recently renewed most of their large fleet. They have also replaced the Holden Caprice known as Town car with a variety of Chrysler and Mercedes-Benz vehicles. Including 4 door sedans, Mercedes V-class 7 seater MPV luxury minivans which is being the most popular.
The trend is moving towards larger vehicles, which also luxury vans and tall vans. The Mercedes Benz Sprinter, which is what they provide, is the exemplar in this vehicle range. Also, expect to see more imported new shape luxury sedans like Bmw, Audi and Mercedes in the near future. The car service segment is changing, especially at the higher end in the coming years.
The Price of Stretch Limo Hire & Humer Hire in Melbourne?
The next luxury premium step up for Limo Service in Melbourne is your Chrysler stretch limousine hire Melbourne and Hummer hire Melbourne. At one time, stretch limousines based primarily on Lincoln model, but now you also see just as many stretch limousines based on many vehicle models. Also stretch Hummers have become very popular for weddings and other party occasions. They are practically a larger vehicle category and mainly 14-16-18 seaters in thet.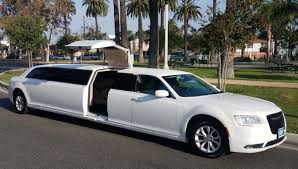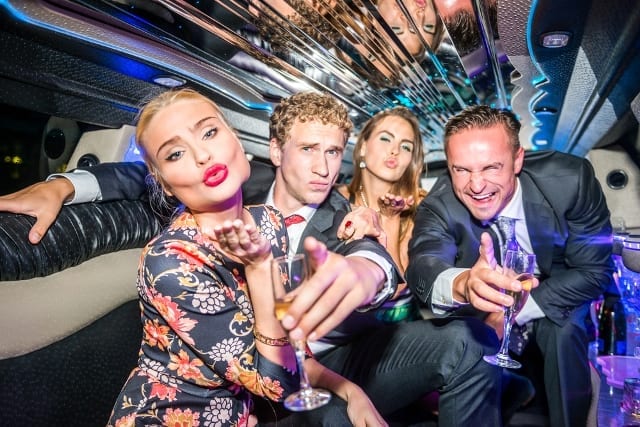 The stretch limousines are very popular with clients for special celebrations, like weddings, hens nights or bachelor parties. It's not used as frequently with business travelers and airport transfers. All about what the consumer are looking for and type of occasion and the impression you're trying to make. The price point for the regular regular sedans is the bottom rate. The luxury stretch limousines and the stretch Hummers are even priced on high end.
What's the average price for hiring a limo in Melbourne?
For Melbourne city, the average for this segment is around $80-$90/hour, and that is usually a base rate. But prices can range anywhere from $70-$120/hour, with the nicer the vehicle. And more exclusive the limo companies charging on the higher end. Oftentimes tax, gratuity and tolls are extra and will be assessed on top of that hourly rate. The only company found is with the Fixed Rates, No Tolls, No Credit Card Fees is the link here.
Luxury Van Limos Mercedes V-class and Sprinter Pricing for Melbourne.
The next step up in Limo Service in Melbourne hierarchy would be the super premium category. This includes luxury vans like the Mercedes-Benz V-class and Sprinter, but also exotic/specialty cars, like Rolls Royces and Bentleys.
In this prime category, price is no longer the primary consideration for the consumer. This is more about the customer experience, at a prestige level with riding in one of the these vehicles. Prices obviously are much higher in the segment, ranging anywhere from $130-$250/hour and beyond. The average in this category is around $200/hour. If you have ask the price, you probably can't afford it! Those privileged enough to afford these rates, a trip in one of these vehicles is a truly wonderful experience. Sometimes can be a life-time experience.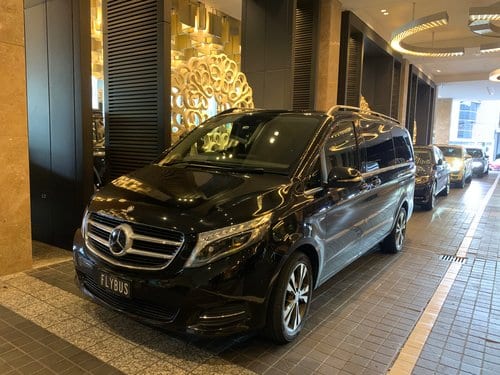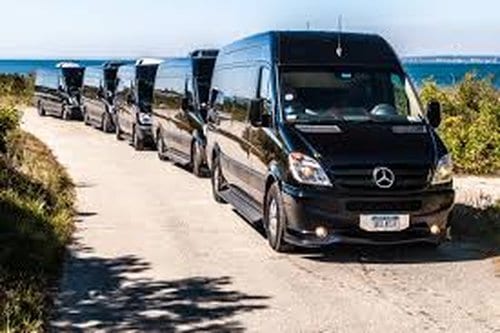 Corporate Chauffeur Service Melbourne
Amazing transportation falls into this category and has pioneered the use of the custom luxury Sprinter vans in Melbourne City. These V-class and Sprinter vans offer numerous advantages over black sedans and stretch limos. Mainly because there is so much more utilizable space in these vans and the luxury appointments are first class.
These are the types of vehicles that corporate CEOs, celebrities and other VIPs who aren't worried about the price are currently enjoying in their travels. They are optimal for small groups (11 or less) and many models are also ideal for high-end corporate travel because they are often configured to function as mobile offices, or for the leisure traveler, the mobile lounge.
Limousine Hire Melbourne Prices
These service is not for everyone, and we've helped many clients find other types of services before. The market pricing is premium but there are other premium services as well that offer different types of premium vehicles. If you would like to get a price quote, you can do so by clicking here.
We always recommend checking and comparing multiple companies before buying. So you should check out Melbourne Airport Limousines and Crown Prestige Limousines to compare and contrast premium prices, services, and vehicle types with ours before booking. Make sure to go with the best company that fits your needs and your budget.
Other Limo Pricing Variables in Melbourne City and Victoria.
Remember when renting a limousine in Melbourne that there maybe an additonal tolls and Gst on trips. So you maybe paying a bit more than the published base rate for your vehicle. Unless go for Fixed Rate, No hidden cost prices. Usually when you request a quote, the limousine hire company will include the tax in your estimate. People going to the airport, always expect to have to pay for whatever toll roads fee. You can ask for all inclusive quotes or look for all inclusive prices.
What's included in Limo Hire Melbourne Prices?
Please do not forget to ask your Limo Hire Melbourne representative if the toll is included in the total price. Some companies charge credit card fees on top, usually around 5-10%. While Melbourne Airport Limousines, Crown Prestige Limousines and Flybus all have fixed rates . Even if your driver will expect tipping but that is totally up to you. So it is good form to tip, especially when you have received excellent service.
Stretch Limousine Hire for Hourly or Transfer Only
The last factor to consider, it is very common in the limousine industry to charge an hourly minimum rates. Particularly for short distance as-directed trips (as opposed to airport transfers). 2-3 hour minimums are not uncommon. The reason behind this, limousines don't usually make as many trips in a day as a taxi would. It takes longer to prepare for these trips as they are pre-arranged. Different than a car service or taxi ride.
If you're looking for a quick short trip and you aren't looking for high-end premium service. We suggest getting in a cab or self drive may be the best option.
Our Limo Hire Melbourne suggestion
We suggest Crown Prestige Limousines has an outstanding reputation for providing reliable limo hire services at the most competitive prices at all times.
Their fleet late model of impressive range of stretch limos, hummers and premium vehicles. The team make your journey as comfortable and stylish as possible without breaking your bank. The Limo Service in Melbourne and premium luxury car hire services are available in Melbourne and the surrounding suburbs. This is an ideal solution for private and corporate travels. Check out Limo Hire Melbourne Prices.